ePals Junior Folklorist Collaborative Project
Want to bring an original and authentic project and secure global workspace to your students? Leave the lesson planning to us and join our ePals Junior Folklorist collaborative project.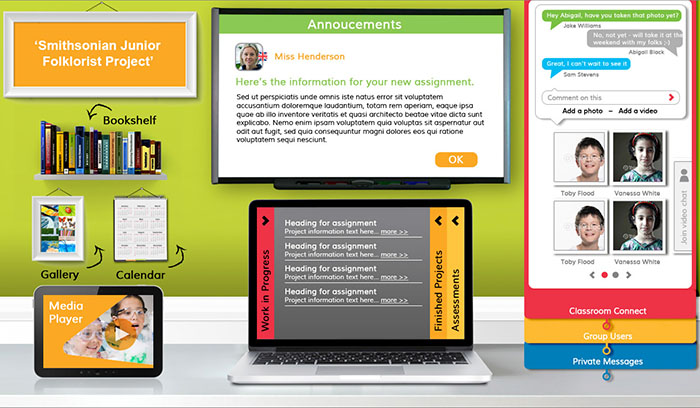 Our master teachers have created a complete end-to-end experience to guide your students on their journey. All you have to do is sign your students up and give them access to computers for an hour each week. It's fun, free and easy to use! ePals provides:
Newly-designed safe and secure, interactive and persisent wokspace
Multiple interactive co-creation digital tools
Communication tools including video messages
Similar-age classroom partner(s) around the globe
Online collaborative learning
Outside of class fieldwork assignments
Standards-aligned instructional plans and multi-media resources
Active facilitation from our master teachers
ePals knows that your time is valuable and limited. Enroll in our Collaborative Project and we'll deliver meaningful and quality learning experiences.
Enrollment for this project is now closed. Fill out this survey to get more information about upcoming projects.
I'm Interested!