Tips from a Judge!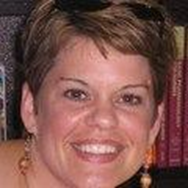 Meet Tricia Edwards!
Tricia Edwards is a judge of the 2016 Invent It Challenge and she's here to help YOU with your Invention Process and Challenge Entry.
Ms. Edwards is the Head of Education for the Smithsonian's Lemelson Center for the Study of Invention and Innovation and she develops programs such as Spark!Lab, an invention lab for children and families located at the National Museum of American History in Washington, DC.
Ms. Edwards believes that everyone is inventive, and that each of us has the skills and abilities to solve problems, face challenges, and develop creative solutions!
Each week we'll post tips for two of the Invention Steps from Ms. Edwards.
This Week's Tips:
Think It – Invention is all about solving problems, so the first step is to identify a health problem or challenge you want to work on. (This is sometimes the hardest step in the invention process!) Look around you – what health challenges do you see at school or in your community? Ask friends, teachers, and family members about health issues that are important to them. Look at your local newspaper to learn about the health issues that people in your community are talking about. Observe health issues around you and jot them in a notebook. You can also try searching the Internet to learn more about health issues in other countries. Talk to someone who works in the healthcare field, like a doctor, nurse, physical therapist, or nutritionist. If possible, talk through what you've discovered with a partner or group to spark more ideas. The best invention ideas often address problems that affect lots of people.
Explore It – If you've identified a health problem that affects many people around you (or even around the world), you're probably not the first inventor to try to solve it! Don't let this discourage you. Instead, do some research to learn how others have addressed the problem. What do you like about their solutions? What do you think you can improve? How can your invention be different? Many inventions build and improve on ones that have come before. Think carefully about who your invention helps and make sure your idea clearly solves the identified problem. Identify specific features and benefits of your invention that improve on inventions of the past.
Do you have a question or comment for Ms. Edwards? Leave your thoughts in the comment section below!
---